Line-up 2023 
Line-up 2023
Fredag 16 juni 2023
19:00-19:30 Jennifer Saxell/ Anna Smyrk
19:40-20:20 Luna Keller/ Sophistication
20:30-21:00 Manu
21:10-21:40 Starur
21:50-22:35 Emma Nilsdotter band
22:50-23:20 Lisa Miskovsky
23:30-00.10 Kings Cross Stringband
00.20 – Drew Young and friends fortsätter i stallet
Lördag 17 juni 2023
15:00-15:45 Sophistication
15:55-16:40 Mats Dernánd
16:30-17:15 Jennifer Saxell
17:25-18:10 Per Alexandersson
18:20-19:05 Anna Smyrk
19:15-20:00 Manu
20:10-20:55 Steve Eriksson and Folktown
21:05-21:50 Drew Young Band
22:00-22:45 Luna
23:00-00.00 Lazy Afternoon
00.00 Musiken fortsätter i stallet
Drew Young
Drew young är tillbaka! Mannen från New Orleans som nästan har sitt andra hem i Örebro och Laxå. Han har precis släppt ett nytt album som fått strålande recensioner. Drew är konstnärlig ledare för vårt song writing camp.
Presentation:
Drew has been crisscrossing the globe soaking up stories and experiences and translating the human experience into songs of longing, love, loss and learning. The music of Drew is a wholly original experience, some have called him the 'Americana crooner', a moniker that fits him well. Drew is also Artistic director for Tiveden Americana.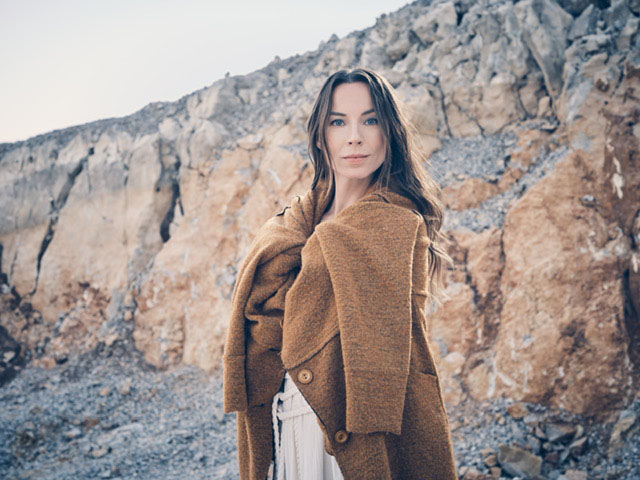 Manu
Från Slovenien kommer en riktig stjärna! Hon representerade sitt land i eurovision i Stockholm 2016 och hennes senaste album har hon skrivit tillsammans med legenden Eric Brazilian. På Tiveden Americana kommer hon att spela tillsammans med sin man och musikproducent Marjan Hvala i ett nedskalade och nära uppträdande bara för oss. Och kanske med nya låtar skriva i Tiveden under veckan. Se hennes låt från eurovision i Stockholm här: https://youtu.be/ulI3F1T82is
Manu är en del av vårt song writing camp.
Presentation
Already in my early years, I felt that there is something powerful in all of us. I loved to escape into my mystical world and music has been my guide to a more beautiful and magical life in which I truly believe. I realized early on that with music I can spread beautiful vibrations broadly and everything fell into place when I knew that this is my main purpose in life. When I first heard the song 'One Of Us' by Joan Osborne, as a little girl, I began to wonder "what if God lives in us all?" The messages of the songs are very important to me and what I sing is what I believe.
In 2016 I was representing my home country Slovenia at the Eurovision Song Contest in beautiful Stockholm, with the song Blue and Red which I wrote together with my husband Marjan Hvala. I love writing songs and I always wanted to collaborate with the masters of this field and so I moved to Stockholm for two years to create an international Album. "The universe heard my prayer" and I had the honor of meeting the one and only, Eric Bazilian, the author of beloved song 'One Of Us'.
I am beyond grateful to Eric Bazilian that he recognized my spirit and that he created a whole album with me, my husband Marjan Hvala and renowned Slovenian composer and producer, Martin Štibernik – Mistermarsh. Eric brought great artists and authors to the album, such as Desmond Child, Zucchero, Amanda Marshall, Ida Maria, Michael Charuso, Glenn Goss and others. Together we created a timeless album »Sunrise«, an album that, for me, is not just a set of thirteen songs, but the story of my life, leading up to this moment; my own personal sunrise. I trust my soul as a guide and truly believe this is a time for greatness, where we can live in unity and love. Let us all connect on the vibrations of Love.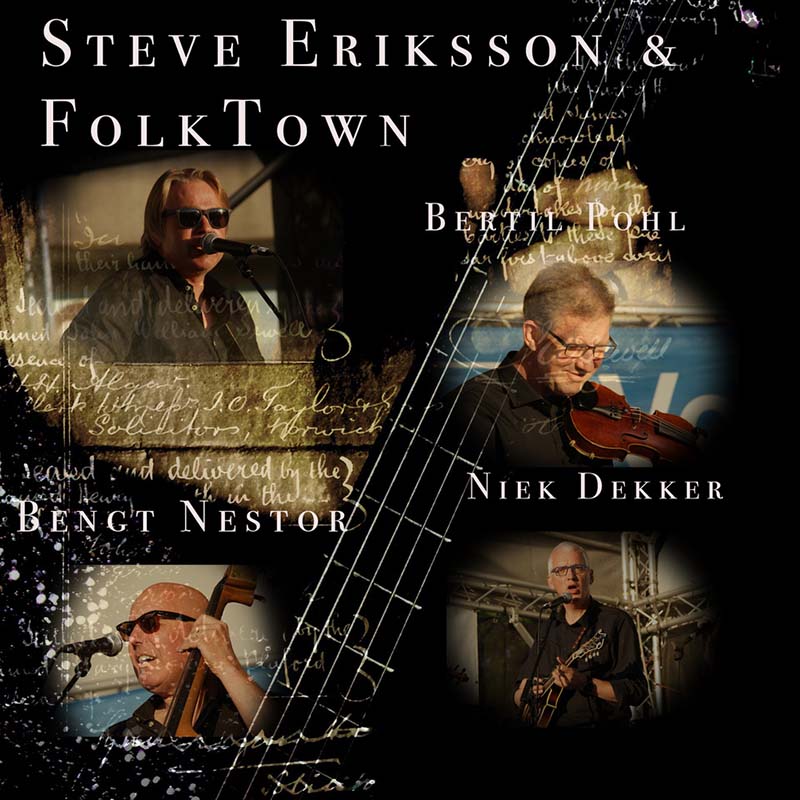 Folktown
Steve Eriksson har varit med på Tiveden Americana sedan starten. Nu tar han äntligen med sig sitt band. Det här har vi längtat efter!
Presentation:
Steve Erisson & Folktown är ett band från Göteborg som spelar Americana/bluegrass. Alla medlemmar har sina rötter i bluegrassmusiken men har på senare år även prövat andra musikstilar, Repertoaren består till allra största delen av eget material komponerat av Steve Eriksson. Bandets medlemmar är Steve Eriksson gitarr och sång, Niek Dekker Mandolin och sång, Bertil Pohl violin, Bengt Nestor Kontrabas och sång.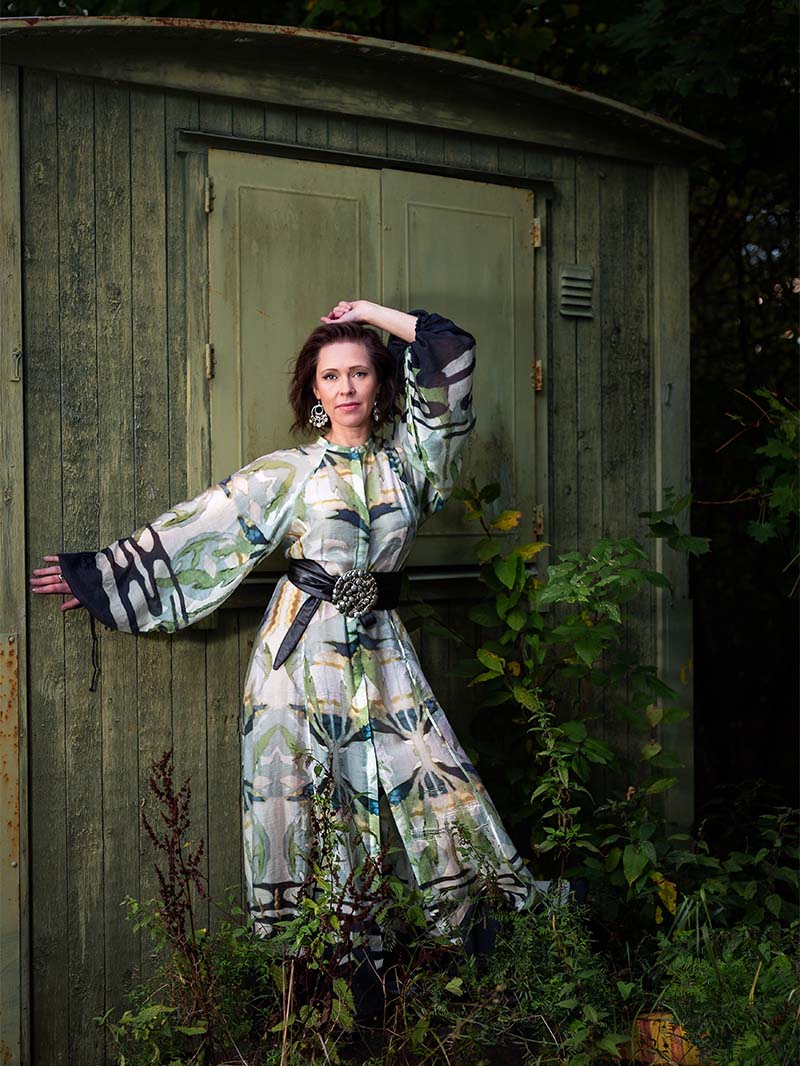 Emma Nilsdotter med band
Emma är en av våra stora favoriter. Från The Real Group över Rockabilly fabulous och orkestern i let's dance på TV4 till sitt egna band. Det här blir en höjdpunkt att se fram mot! Hennes nya låtar är dessutom skrivna i Tiveden. Bara en sån sak. Emma är en del av vårt songwriting camp.
Presentation:
Emma Nilsdotter är en mångfacetterad sångerska som haft en framgångsrik karriär som både artist och låtskrivare i mer än 25 år.
Under våren är hon aktuell i tv programmet Let's Dance i Tv4 där hon ingår i den välrenommerade live orkestern sedan flera år tillbaka. I 13 års tid var hon framstående medlem i acapellagruppen The Real Group med otaliga stora konserthusturnéer över hela världen. Hon har skrivit låtar åt Kylie Minogue och körat bakom världsartister som Britney Spears men nu står hon äntligen på egna ben med eget, nyskrivet material. Musik med focus i det lågmälda berättandet i amerikansk tradition som både berör och berättar historier vi alla kan relatera till. Emma Nilsdotter bländar med sin röst och sin personlighet och släpper under våren en EP med ny musik.
Emma Nilsdotter is a multi-talented singer who has had a successful career as both artist and songwriter for more than 25 years. For 13 years she was a prominent member of the acapella group The Real Group with countless large concert hall tours all over the world. She has written songs for Kylie Minogue and been singing behind world artists such as Britney Spears, but now she is finally standing on her own two feet with her own, newly written material. Music with a focus on the low-key storytelling in the American tradition that both touches and tells stories we can all relate to. Emma Nilsdotter dazzles with her voice and personality and will release an EP with new music in the spring.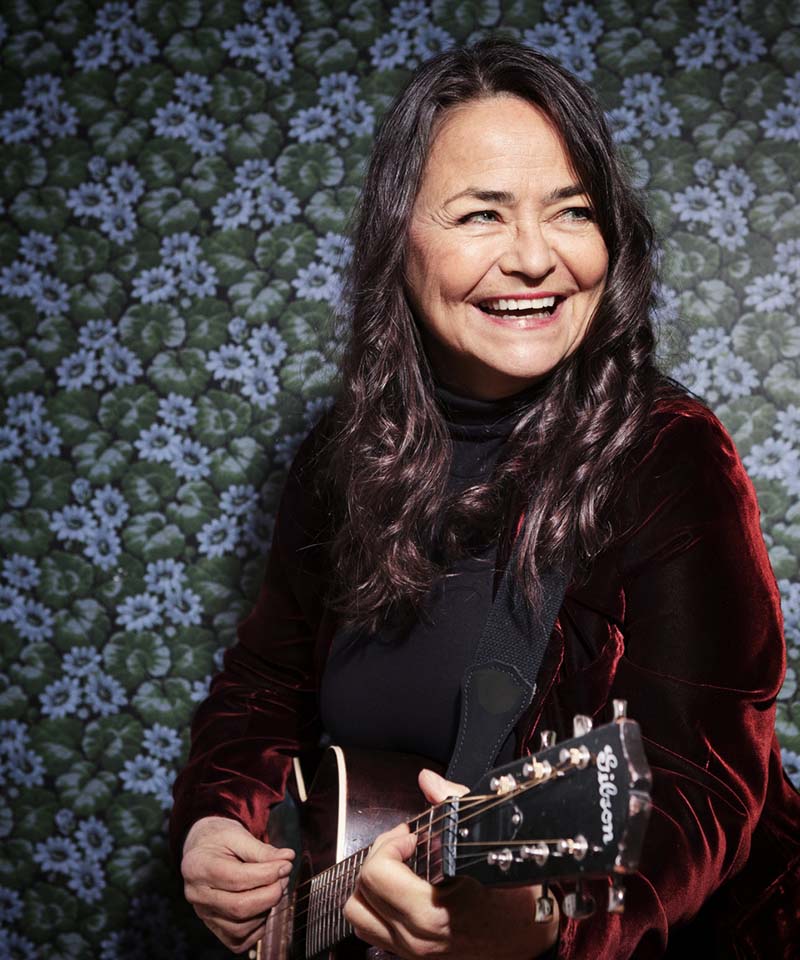 Jennifer Saxell
Jennifer var med under det första Tiveden Americana och vi är mycket glada att hon är tillbaka till oss. Kanadensisk Malmöbo som är både konstnär och musiker. Hennes senaste album fick mycket bra recensioner. Starta festivalen tidigt genom att lyssna på den. Jennifer är en del av vårt song writing camp.
Presentation:
Singer-songwriter Jennifer Saxell, uppvuxen på Kanadas västkust, är musikaliskt sprungen ur den nordamerikanska country- och rocktraditionen. Det här är American på riktigt! Det finns en tuffhet och attityd i hennes musik som tar henne till en musikalisk plattform hon delar med till exempel Bonnie Raitt eller Lucinda Williams. Hennes texter broderats till finurlig sångpoesi med en alldeles egen twist. Senaste skivan "Let's Talk About Me" har hyllats av en samstämmig svensk kritikerkår (t o m 5 stjärnor i tidningen HiFi & Musik) och Jennifer beskrivs som sångerska och låtskrivare i världsklass.
Born and raised on the west coast of Canada, Jennifer Saxell is inspired by her North American roots. Her music is a combination of country, folk and rock with lyrics that are carefully crafted into clever poetry. There is a toughness and attitude in her style that takes her to a musical platform she shares with, for example, Bonnie Raitt or Lucinda Williams. Her latest album "Let's Talk About Me" has been praised by a unanimous body of Swedish critics (including a 5 star review in the prominent HiFi & Musik magazine) where she is described as a world-class singer and songwriter.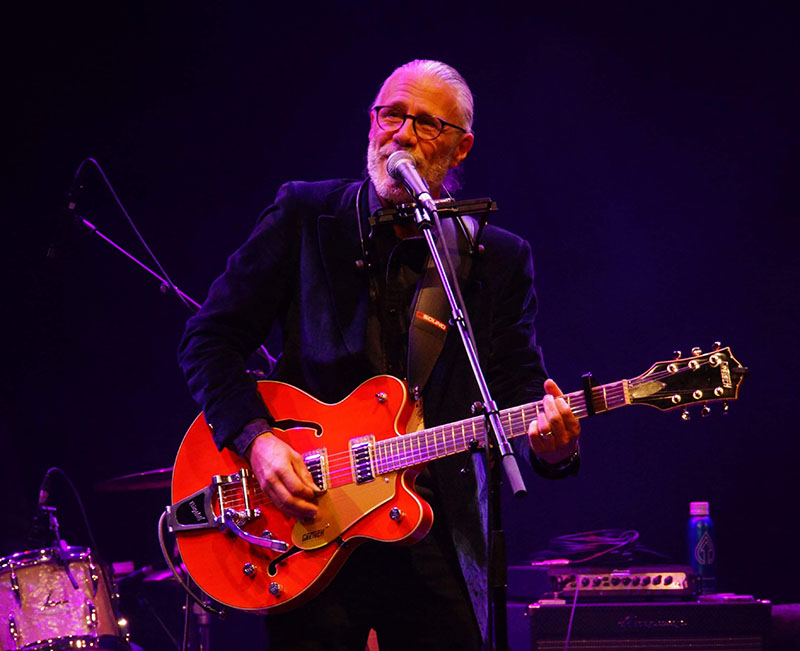 Per Alexandersson
Per Alexandersson har varit med oss sedan starten och ingen kan beskriva känslor som han. Per är en del av vårt song writing camp.
Presentation:
Per Alexanderson skriver och ger ut sin egen musik och har ett antal starka berättelser att dela med sig omkring sina sånger. På
konserterna spelar han gitarr, munspel och sjunger. Stilen är singer/songwriter/americana med inslag av akustisk pop-rock. Den första sången han släppte i eget namn, "Töcksfors ToR", resulterade bland annat i helsidor och heluppslag i flera av de rikstäckande kristna tidningarna men även lokala media (Nerikes Allehanda, P4 Radio Örebro, P4 Radio Värmland) pga temat kring
mobbning, utanförskap och försoning. Per var nominerad till Utbult-stipendiet 2021 och under hösten 2022 släpptes EP:n "Livet. Döden. Kärleken. Tron" med fyra låtar som producerats av Paul Biktor Börjesson (Michael Jeff Johnson, Bengt Johansson m fl). Den har spelats bl a i P4 Örebro.
Per Alexanderson writes his own music and has a number of strong stories to share about his songs. He plays guitar, harmonica and sings. The style is singer/songwriter/Americana with elements of acoustic pop-rock. Per was nominated for the Utbult scholarship in 2021 and in autumn 2022 the EP "Livet. Döden. Kärleken. Tron" was released with four songs produced by Paul Biktor Börjesson (Michael Jeff Johnson, Bengt Johansson and others).
Sophistication
Vi är mycket glada att presentera Sofia Shvager från Ukraina som spelar under namnet Sophistication. Hon bor för närvarande i Köpenhamn och hon kom till oss via Export music Ukraine som vi samarbetar med för att uppmärksamma musiker från Ukraina. Sofia är en del av vårt song writing camp.
Presentation:
"Sophistication." is a one-woman band guided by Kyiv-based musician Sofia Shvager who combines an acoustic guitar with a piercing voice making quite a minimalistic, calm, and chill sound. In the previous two years, she released the "looming" album (2018), "pink flower" EP (2019), and "adoration" EP (2020). In her music, she enriches her rather folk sound with the elements from different genres to create a slow city-meditation with her sound and her stories, a bit dark, a bit melancholy but still quiet and warm.
https://open.spotify.com/artist/1H6chwUxziH89kSaF6T42S?si=NDlyPe0WRQ2ZA_Elzq3HFg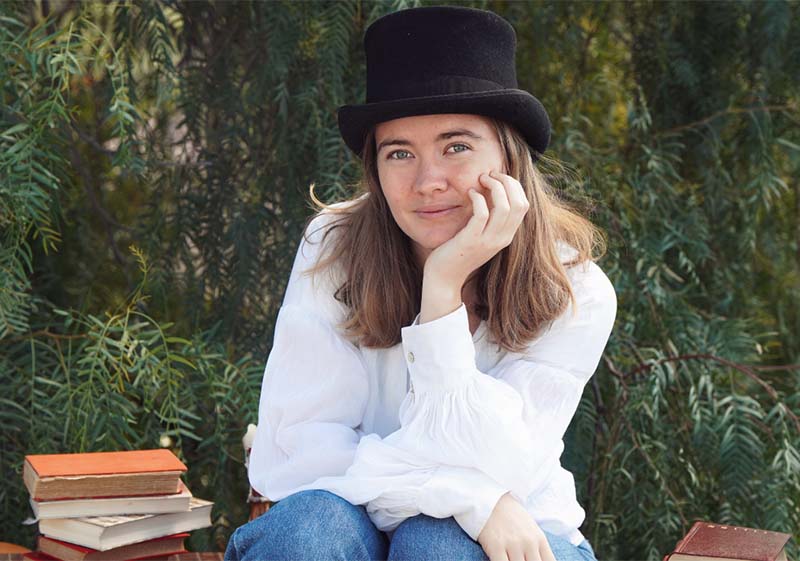 Luna Keller
Luna slår oss alla med häpnad med sin scennärvaro och sina fantastiska sånger. Ett musikaliskt samarbete med Mats Dernand ledde henne till Tiveden. Och ingen är mer glada åt det än vi. Luna är en del av vårt sång writing camp.
Presentation:
Luna Keller is a Spanish/German singer-songwriter and full time independent musician who started releasing her own original music in 2017. Since then she has released two EP's and one full length album titled "Prophecies and Silver Linings" receiving critical acclaim and features by Indie Folk Central, Alex Rainbird Music, Indie Music Center, No Depression… Her music has also been licensed to ads and films (Starbucks, Hallmark). Connection is at the core of Luna's music and she lives that by touring Europe (Spain, Germany, Netherlands, Sweden, Latvia, Switzerland, Ireland, UK…) playing from festivals to intimate shows, immersing herself in different cultures and moving hearts along the way.